Curated Content: Interview with artist, Ishaan Bharat for Sukeban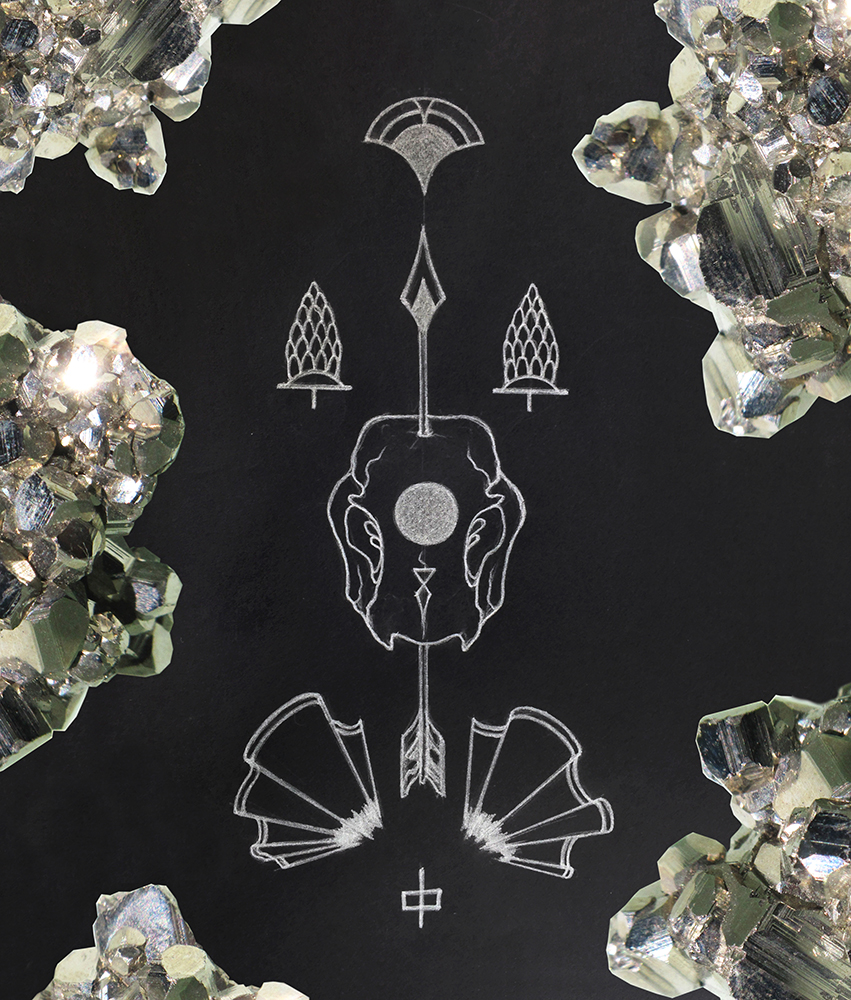 L: Can you tell us about your background a little? Some defining moments growing up? Life in your hometown?
I: I grew up mostly in Delhi, born to an adventurous army doctor father and a perfectionist visual artist mother. Having parents with such lovely contrasting personalities and from totally different backgrounds, exposed me to an interesting mix of situations and experiences. Art was seeping down through generations on my mother's side, my crazy aesthetically driven grandmother being my biggest inspiration, and thus I was encouraged in the arts since a very young age. I was brought up in a very honest and open minded atmosphere at home, but not in the most forward thinking social system. Delhi's an extremely intense, beautiful, aggressive and fast paced city. Even though I constantly delved in music, art and dance throughout my school life, I could never really entirely express myself. After graduating from school, I moved to the south of India, where the energy was very different - way calmer, more docile and life was mesmerisingly slow. Those 5 years in art school in Bangalore was where I really slipped out of my cloak and met my actual self, through a series of fortunate events!
L: What role does art play in your life? Is it merely self expression or is it more your identity? Why?
I: Art is a release, which subsequently reveals my identity. When everything around you is so fascinating, it stimulates multiple thoughts, emotions and ideas. You see several things that draw you in, you absorb them and your mind jumbles and juxtaposes elements, as they start to take new shapes and forms. You give them new context, in a way that is familiar to you. I think visually, so my head starts exploding with these images very often, images that bring a smile to my face. The easiest way to document them and prevent them from evaporating is by channeling them through my art. And thus you show a little more of yourself to the world.
L: In relation to the question above, to what extent does your culture influence your art?
I: I travel a lot, almost every month I'm on the road, discovering a new place. Encountering new situations, places, people, interactions, aesthetics and crafts are what influence my work. When I travel, I keep taking photos on my phone and registering certain special moments in my head. I also collect random things I find; be it dried foliage, a tiny rodent skull, a striking moth, a piece of tapestry or a discarded daily object. So I have this archive of thoughts, clippings, photos and souvenirs, I'm constantly adding to. All of these eventually serve as raw material for whatever I create. And this archive is a reflection of many cultures I come across over time.
L: As an artist, why is it is important to embrace your cultural identity? Was there ever a time you felt "ashamed" or "embarrassed" of your culture?
I: Embracing your cultural identity is essential, because it's your base, your foundation, it's where you sprout from, it's what shapes the initial you, helps you associate and provides room for change & transformation, and it's what gives you context.I've never felt ashamed or embarrassed of my culture, instead every time I explore or discover a new part of india, I feel more and more blessed to be here. There's such varied sources of inspiration in every nook and cranny of this eclectic country! The rich history, the landscapes, the architecture, the cultural diversity, the flora & fauna, the current contrasts in every place and situation - it ads up to so much and is constantly surprising and fascinating!
L: How did you react when FKA Twigs reposted your photo?!?!?! Major
I: I love FKA Twigs; her aesthetic, her music, and her ability to visualise and bring to life the most magical concepts. She's one of my most favourite humans! I was attempting #inktober and for most drawings I was using various friends of mine as inspiration and decided to dedicate a piece to her as well in the process. I woke up that morning to find my phone buzzing incessantly with IG notifications. As I scrolled through them, I was obviously over the moon when I read the only one that mattered - "fkatwigs tagged you in a photo".. I ran upstairs to share this with my fam, only to receive blank faces in return, because none of them knew who she was :/ haha bummerrr! Not that that killed my excitement :P
L: What are some daily struggles you deal with mentally and emotionally as a creative person and how do you deal with them?
I: Blahness. It sets in randomly, and makes me so unproductive! This is where my obsession with Aerial Silks comes into play and drives the blahness away. Some sort of stimulating physical activity is so essential for the mind. I'm a dreamer, dancer, drawer and these 3 facets sustain each other <3